Education, Universities & Institutions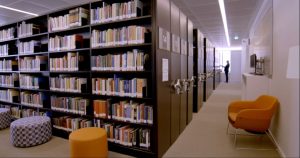 With 25 years of experience working with universities and academic institutions, Invicta Mobile Shelving understands that to continue attracting new students, universities require every advantage they can find to maintain their position as a leading university.
Our mobile storage solutions are designed for universities with dynamic and diverse storage needs and cover every kind of learning material and university equipment.
We also understand that the safety of students and faculty is of utmost importance. That is why our mobile storage solutions have been developed and industry tested, placing safety first while making the most of your available space.
All our mobile storage products are extremely versatile, making them ideal for storing:
● Library books and learning resources
● Student files and exams
● Gym and athletic equipment
● Musical instruments
● Other educational materials
● And more!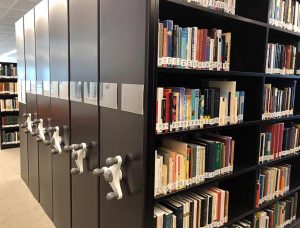 Our mobile storage solutions have many benefits compared to static conventional shelving. With innovative storage designs and solutions, we'll help your school, college or university to reduce its administrative costs through more efficient use of your available space, all while lowering your maintenance costs.
Reach out to our mobile shelving specialists and we'll happily answer your questions, and discuss your university's specific needs in greater depth. Let us help you improve your productivity and performance with our innovative storage solutions, adapted to your university's changing and growing requirements.