For your information
You are being redirected to one of our divisional subsites which contains more detailed information on the required division. To navigate back to the main Invicta Group site, please click the link found in the footer at the bottom of the page.
Frequently Asked Questions Have A Different Mobile Shelving Question? Feel Free To Get In Touch
Quick Quote
Contact David Learoyd
To get a quotation or arrange a free site survey - Call David Learoyd on
Current location:

UK
Or
Send us a message
Quick Quote
Contact David Learoyd
Current location:

UK
Send us a message
Home
Frequently Asked Questions
General
What applications use Mobile Shelving?
Mobile Shelving can free up valuable space and double the capacity of your existing storage area and can be used for a wide variety of storage applications. We have supplied mobile shelving systems for hundreds of different uses - Libraries, Hospitals & Doctors' Surgeries, TV & Film Production and Archives, Museum Collections, Art Galleries, Lloyd George Patient Notes Storage, Retail and Stockroom Storage, Hotels, Hanging Garments, Parts Storage, Office Files, Stuffed Animals - just about anything! Having said that, you don't need a huge collection to make mobile shelving worthwhile. Any area that could benefit from maximising its storage potential is suitable. Browse our Mobile Shelving Application's page or see our Client list and Mobile Shelving Case Studies for more detailed information.
Who would typically use Mobile Shelving?
Individuals, Businesses, Institutions, Industries and Organisations who have storage requirements. Offices, Libraries, Archives, Solicitors, Accountants, Museums, Art Galleries, Doctors' Surgeries, Universities, Warehouses any kind of commercial and industrial operation - the list unfolds in pages. We have also installed Mobile Storage systems for domestic use. We can provide a solution for anyone who would benefit from better utilised space. Browse our Mobile Shelving Application's page or see our Client list and Mobile Shelving Case Studies for more detailed information.
How does Mobile Shelving work?
Conventionally, a shelving system is laid out in rows with aisles in between - rack/aisle, rack/aisle, rack/aisle etc. With a mobile system, there is one aisle, all the shelving is compacted together and accessed by rolling the units apart. Hence rack/rack/rack - aisle! Generally, compared to a fixed or static shelving layout, this will double your storage capacity, or will half the footprint required if you just need to condense the storage area.
We have a raised access floor in our office, is that suitable for Mobile Shelving?
Yes, no problem. There are a couple of solutions for this type of floor, but we'll specify which is best for you - we'll take all the worry off your shoulders and do all the supporting work. No trouble!
What about the shelving system on the mobile bases - what shelving do you use?
Firstly, if you have existing shelving and you would like to re-use it, as long as it's suitable we're happy to utilise that. Most people are surprised we say this - I guess there are others who prefer not to encourage re-cycling! If you are looking at a new application, we have shelving to suit. The most popular is our Canterbury range which is available with a single and double wall profile. However, if you let me know what you are planning to store, I believe it is my job to offer the best product to suit your application, or advise if there are options. I hear of companies that only have one shelving variant and specify it for all applications, even though it may not be the most economical. Click here to view our Canterbury range (classic single sided, Avant-Garde double skin, Elegance timber laminate) of shelving.
What accessories can I have with my Mobile Shelving?
There are lots of accessories available to make your system suit your needs. Many different types of dividers, pull-out reference shelves, lateral and suspension filing frames, tambour doors, locking doors, label holders and bin fronts, just to list a few!
Are they easy to operate?
Yes, very, with one-handed operation for the standard hand-wheel winding ratio, and this can be geared to suit the overall load. Union Rail have a system 14 metres long and 5 metres high, stacked with 20 boxes in elevation and everyone is amazed how easy it is to operate.
How can we make Mobile Shelving secure?
The standard safety locking hand-wheel has a key-locking variant that is useful as an anti-tamper device. Additionally, we can use base-to-base locks or shoot-bolts to secure the system, plus a keypad with a PIN code is available on the electronic systems. It all depends on the level of security required, which we would discuss with you as part of the service.
Supply/Logistics
What's the normal delivery time?
Who installs the Mobile Shelving?
Our fitters do all the work for you. The teams are all fantastic and they are either SEIRS (Storage Equipment Installers Registration Scheme) approved or work under the supervision of a SEIRS foreman.
Design
What is the standard colour and finish?
The standard colour is Smoke White (RAL 9002) but we're happy to look at any RAL or BS colour. The imperial range is still more popular in Dove Grey to match a lot of the existing shelving already in use.
Are there other means of operation?
Indeed. For some very small applications, the system glides so easily that hand-pull operation can be used. We also offer an electrically operated system that with the push of a button mobilises the whole system. The electric system can be easily retro fitted to our standard bases too.
Installation
Do I need a special floor to take the Mobile Shelving system?
No. We can install onto most floors including offices with raised tile (access) floors.
How do you fix them down?
For most applications, the rails are laid and levelled to your floor and these are interlocked with the infill floor. This is then finished with a low profile aluminium ramp. This interlocking design does not require any fixings or grout so there's no need to worry about dilapidations to your building if you choose to change locations in the future.
Technical
What area do I need?
What area do you have available? Tell us about your the product and the area, and we will advise you on what you can achieve. We can usually work out an idea for you very quickly, and if it's of interest we can then provide a full layout drawing and cost schedule.
How high can I go? I've heard there is a height to width ratio, what does that mean?
The basic height to width ratio is just that - the width of the back to back shelving compared to the height. The standard rule is 5:1. When the height to width ratio exceeds this, you may require additional stabilising. However, the true height to width ratio is taken from the wheel centres to the top loaded shelf. The wheel diameter determines their position in a mobile base and therefore affects the height. We use a slim-line base system that maximises this ratio. Click here to view our height to width ratio sheet.
What are the standard shelving sizes?
We provide many sizes for commercial requirements. Depths range from 150mm to 600mm, widths from 400mm to1250mm, and heights from 900mm to over 3 metres. Imperial sizes are still popular too, for example, 1000mm wide by 12 inches deep is a listed standard size.
How many mobile units do you have in a block?
The rule of thumb is 6 to 8 mobiles in a block before adding a static run to break the layout up, but this is not set in stone. It depends more on the application, and the picking rate versus storage capacity requirements. We will discuss this with you and suggest the best options for your particular requirements.
What is the standard weight load per shelf?
The Canterbury Classic is 80Kg per shelf, uniformly distributed. Other systems and reinforced versions are available if you need more load capacity. To put this into perspective, a linear metre of books weighs approximately 30Kg.
What's the difference between Mobile Shelving and Roller Racking?
Nothing, they're generic names. Mobile shelving, mobile storage, roller racking, compact racking, roller stacks, etc.
Is Mobile Shelving fire rated?
No. You can mount fire-rated cabinets onto mobile bases but the standard shelving is not fire rated. It may be easier to protect the room itself. Our Durasteel division can help with that - visit www.durasteel.net for information.
What happens in the future if we need to relocate them?
The special interlocking floors are not fixed or grouted so they can easily be dismantled and moved. Not only that, but if the new location needs a different configuration, the bases can be added to or split into their unit sizes. For example, a 4 x 1000mm run can be added to create a 5 x 1000mm run or split into 4 separate 1 x 1000mm runs. It makes the whole system very adaptable, and an asset that can move with you.
What about rare or valuable items that may need special mobile storage requirements and to conform to BS standards?
Many of the projects we are asked to undertake are not just about supplying shelves, they often include a responsibility for looking after our heritage. Most library, rare book, archive and special collection projects are designed with BS5454 in mind. However, although BS5454 is considered good practice, an understanding of each application is vital. We're always delighted to discuss your unique requirements and will create a solution commensurate to BS5454 recommendations.
Commercial
Do you charge for your space assessment service?
No, it's our pleasure, all part of the service. Free and without obligation.
What about maintenance?
The systems are low maintenance - general good housekeeping is all that's required, but we do offer maintenance and service cover that extends the warranty for up to 20 years from installation. We also provide a service and repair facility for all mobile systems, not only those originally supplied by Invicta.
Can you service existing Mobile Shelving systems, even ones not originally installed by Invicta?
No problem at all, including systems supplied by companies who are no longer around, such as Reska and Glover Compactus. We're happy to help, regardless of the original supplier.
Accreditations & Affiliations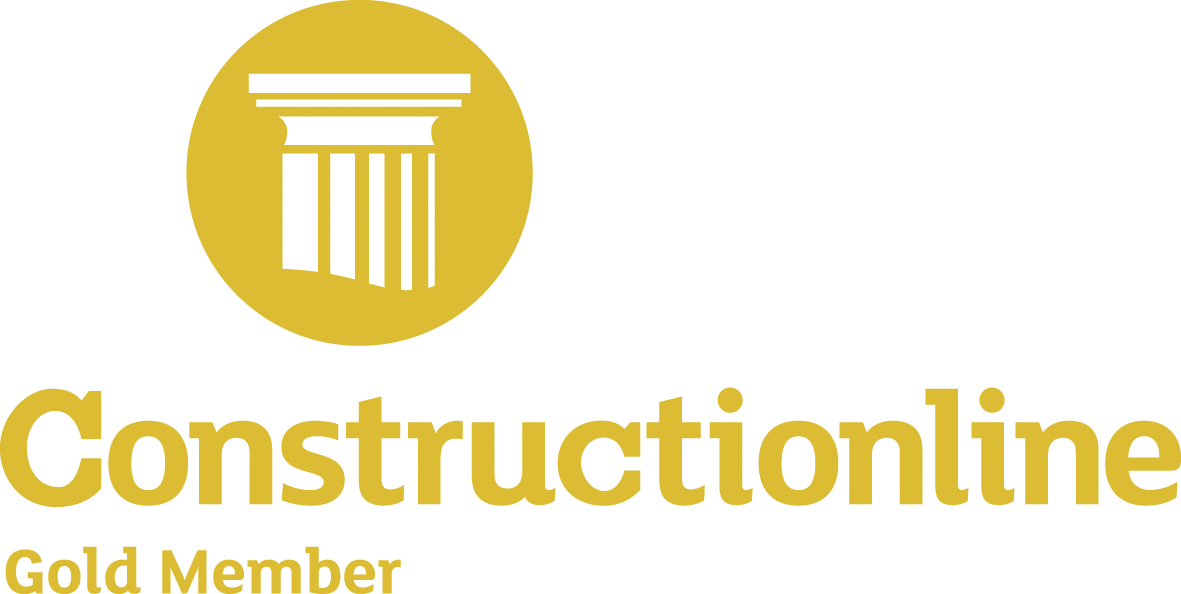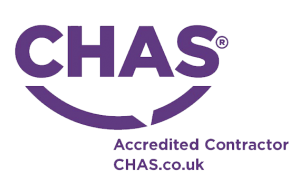 Start your project
Tell us about your project. Please complete this form. One of our sales team will come back to you with more details. If you prefer, you can drop us an email.