For your information
You are being redirected to one of our divisional subsites which contains more detailed information on the required division. To navigate back to the main Invicta Group site, please click the link found in the footer at the bottom of the page.
Museum Artefact Storage Secure | Artefacts | Preventive Care
To get a Quick Quote or arrange a Site Survey -

Call

David Learoyd

on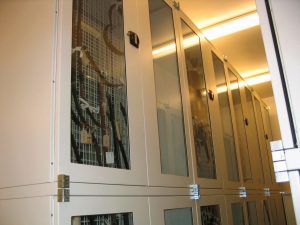 With more than 30 years experience designing, building and fitting mobile storage solutions, we've built up a unique understanding of the museum sector. Devising an artefact storage solution that preserves our national heritage while making efficient use of an institution's limited resources is a high-stakes job, requiring a delicate touch and a considered approach.
Invicta Mobile Shelving's turnkey mobile storage service will deliver this and more. With a Project Manager and free onsite survey, we'll build up a full picture of your unique storage and preservation requirements, and build a solution to spec. The result is an innovative, accessible and effective storage option, housing the same number of artefacts in 70% of the space.
Our custom built museum artefact storage will allow you to house a variety of artefacts safely and securely, whatever their dimensions or fragility. Our legacy of trust in the sector was most recently demonstrated through our work with the Manchester Museum, where we built storage for everything from ancient bows to incredible taxidermy.
From cases to cabinets to shelving, our mobile storage is robust, dependable and multi-purpose. Modular design allows your storage solution to be relocated, repurposed and refitted if necessary, allowing you to rotate collections and plan for the future. The mobile units can be opened and closed when needed, with a smooth action avoiding any accidental damage.
Whatever the scope of your project, we will design and install a mobile shelving solution to:
Free up valuable space in your Museum or Gallery
Increase your Museum's storage efficiency
Store the same in 70% of the space available
Offer you a selection of systems specific to your storage requirements
Offer you a range of storage systems that can be manually assisted or electronically controlled
Includes a free onsite survey and a dedicated project team
To find out how our museum artefact storage could enhance your institution, or more any further information on our mobile storage solutions, get in touch with us today.
Accreditations & Affiliations